We support our customers across the UK and continental Europe with a broader remit for all OECD countries.
We have three main offices located across Europe. Our current assets operate in 17 countries from Portugal to Poland, Sweden to Croatia.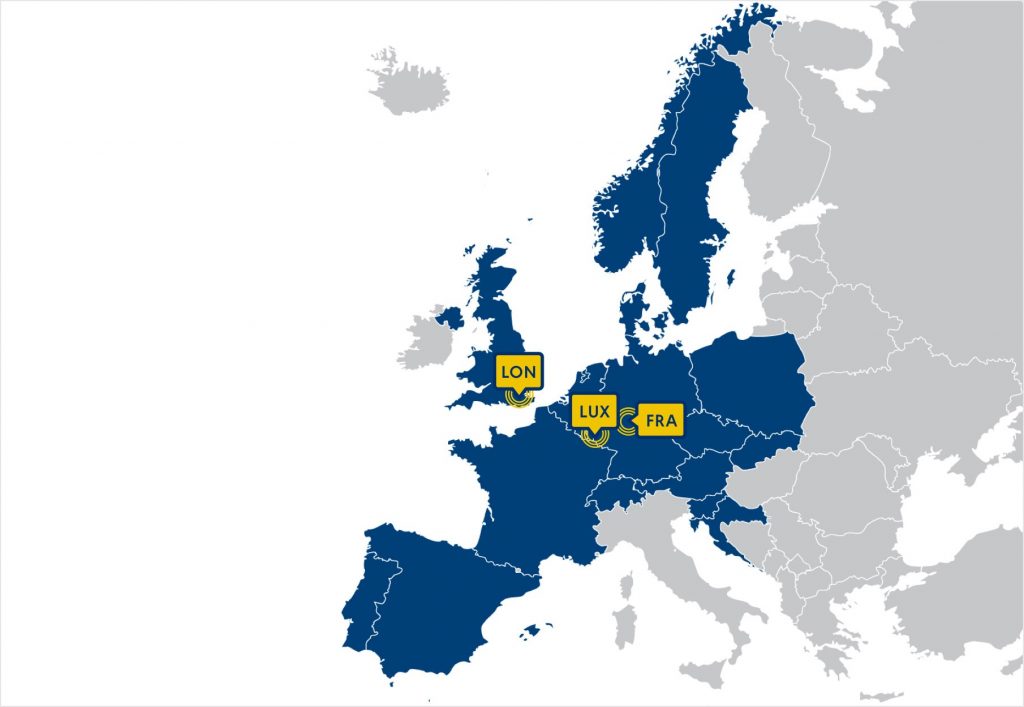 For full details of which countries our assets operate in, please visit the
London
4th Floor, 4 Matthew Parker Street
London SW1H 9NP
United Kingdom
Tel: +44 (0)20 3983 0898 / 0895
Luxembourg
20, Rue Eugéne Ruppert
L-2453,
Luxembourg
Tel: +352 2 649 3284
Frankfurt
Westendstraße 28
60325, Frankfurt am Main
Germany
Tel: +49 (0)151 6507 3556
For Passenger or Freight enquiries please use the relevant contact for your region.